Many university related activities occurring on campus grounds or within academic buildings are considered special in terms of the support required to ensure both a safe and successful event. University Facilities coordinates with faculty and staff to assist with special events in the following ways:
Locating underground utility lines and adjusting irrigation systems
Providing electrical hook-up, sound system, and an on-site electrician
Providing barricades for road closures
Rental of ferns and/or palm trees for indoor events
Event signage/banner placement
Trash/Recycling collection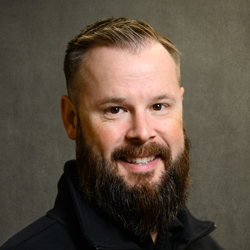 Chris Miller
Special Events Coordinator
In order to schedule services, please contact University Facilities dispatch at 656-2186 or submit your request through our Service Request Form.
For additional information, please contact Chris Miller at 864-614-9303 or by e-mail at cmllr@clemson.edu.
We ask that you give us at least two (2) weeks advance notice for any event requiring support so that we are able to provide the best possible service for your function. Less than two (2) weeks notice may cause delayed or incomplete service.